August broiled us day by day in Barcelona. My birthday was approaching at the beginning of September, and Amber asked "Where would you like to go?"
The year prior we'd spent my birthday flying to San Fransisco to finish our paperwork for moving to Spain. Not exactly festive. This was a welcome opportunity to actually, you know, celebrate! And answering the question of where wasn't hard either–Scotland. Amber and I had visited before and wanted to go back ever since. In recent years I've become a fan of single malt scotches, so a distillery tour seemed in order.
Good Crieff
But how do you balance visiting fine distilleries when you're traveling with your kids? The first rule is "Everyone gets something." Fortunately we knew just the thing. A few years back Amber and I went to Scottish Ruby at a Victorian spa called Crieff Hydro. This covered the kids perfectly, with swimming, archery, horseback riding, and other activities. Excitement ran high.
We flew into Glasgow. As we landed, it was overcast and raining. No bother, as Oregonians, we're used to this sort of thing right? We gathered our bags and headed out the front door. The drizzle we'd observed turned into a hefty slap of cold rain like we hadn't felt in months. Scuttling under the nearest shelter, we dug out the coats we'd packed, but not worn, in Barcelona and headed to pick up the rental car.
It became apparent after we got on the road that the kids would need food soon. There's a certain tone to their voices that's unmistakable. Amber had heard about a place called Nando's, a South African chain known for its spicy peri-peri chicken. The first try and we were hooked; we've gone to Nando's every time we're in the UK since. (For those wondering, I prefer the moderate spice, while the rest of the family finds the mild quite enough thank you).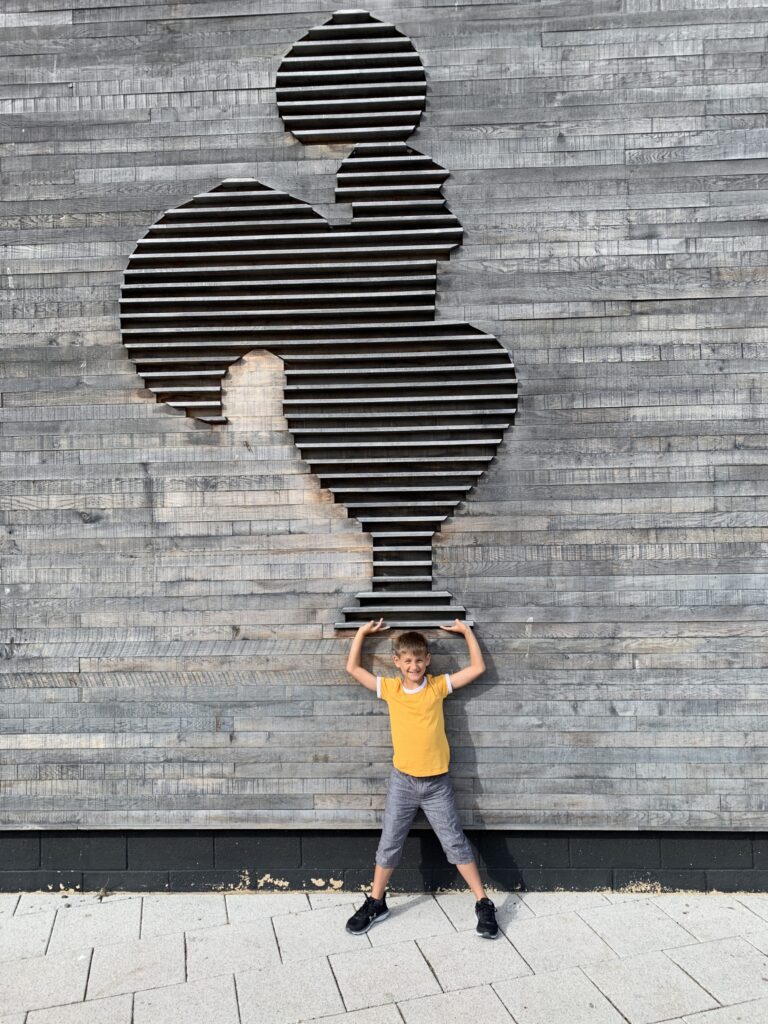 With full bellies and less crankiness, we set off north. The first activity at Crieff we'd signed up for–air rifle shooting, which Asher was greatly anticipating–started at 4pm. Google Maps informed us that this was a stretch. We arrived fifteen minutes late to the resort, hoping to still salvage the situation, but matters got worse. As we talked to the front desk, we found that all the activities we'd reserved online weren't showing up. (The room, thankfully, wasn't impacted). We rescheduled archery for the next day, but sadly the air-rifles and horses didn't happen. There was much wailing and gnashing of teeth.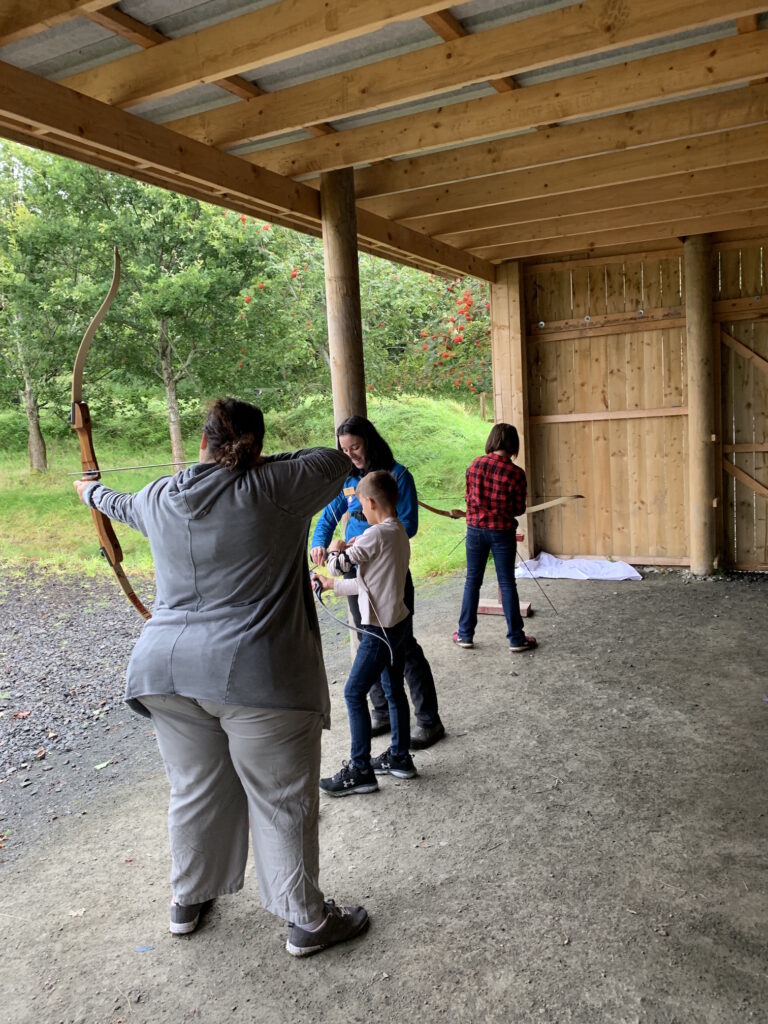 Between pools, arrows, a family-friendly dance concert each night, and a massive chess set on the lawn, the family found Crieff perfect to kick the trip off.
Distilleries
Our plan involved driving from Crieff in the central Scottish Highlands, up north, then looping back south to catch our flight home in Manchester (cheap tickets yo).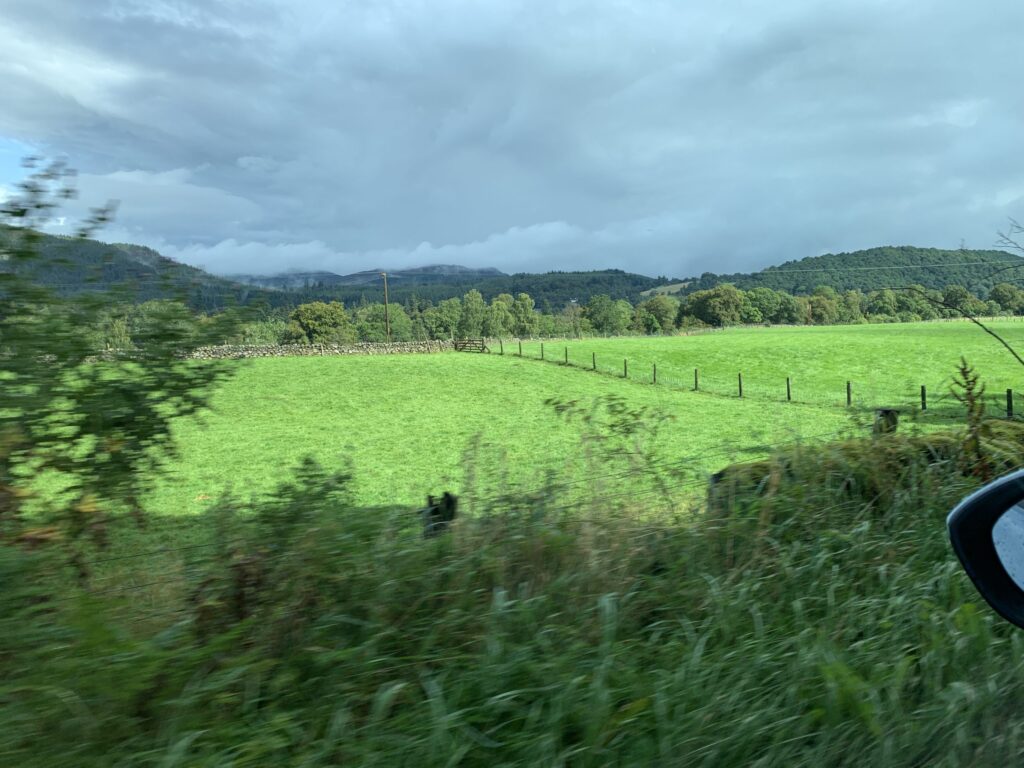 The country is littered with distilleries of all shapes and sizes. I did some research and built a jam-packed itinerary that was obviously impossible for our timeframe. That list served perfectly as a starting point, though.
The first stop was Edradour. We had visited years before, with the full tour and a wonderful tasting afterward. Edradour has a line of peaty scotches that they age in different wine barrels, everything from port to Bordeaux. Sipping the same liquor aged differently, side by side, taught me a ton about scotch. This time we enjoyed a nice selection in their tasting room. They make two main lines–classic Edradour, and their newer peaty Ballechin. We bought several bottles only available at the location (marked SFTC, "straight from the cask").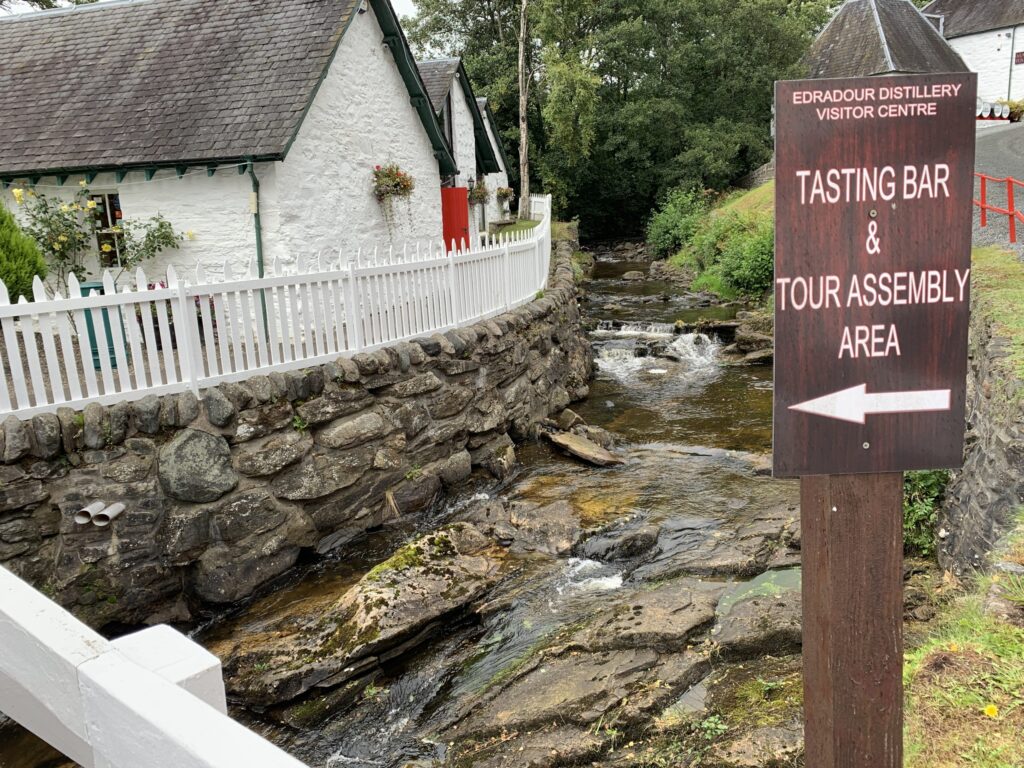 Cragganmore was the second distillery we reached. Part of a larger company, their sampling room had some rarer bottles from a variety of different lines. I came away with two very nice bottles of their flagship product–one a 15 year, and another a special 150th anniversary edition only available at the distillery. (You may be detecting a theme here…)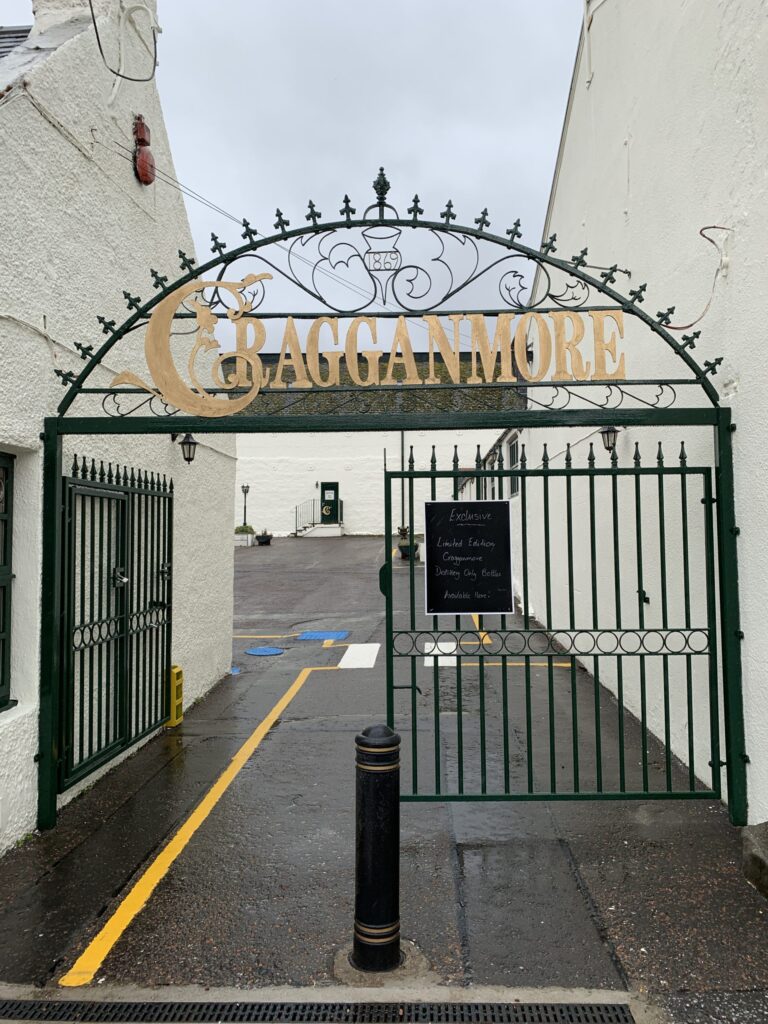 The final big whisky location was not a distillery, but a whisky shop called The Whisky Castle. The shop is tucked away in a tiny unassuming village called Tomintoul. This place is beautiful. The only time I've seen more whisky in one location is in the beloved Multnomah Whisky Library back in Portland. The Whiskey Castle runs a wonderful tasting, including local favorites and a willingness to indulge people's curiosity.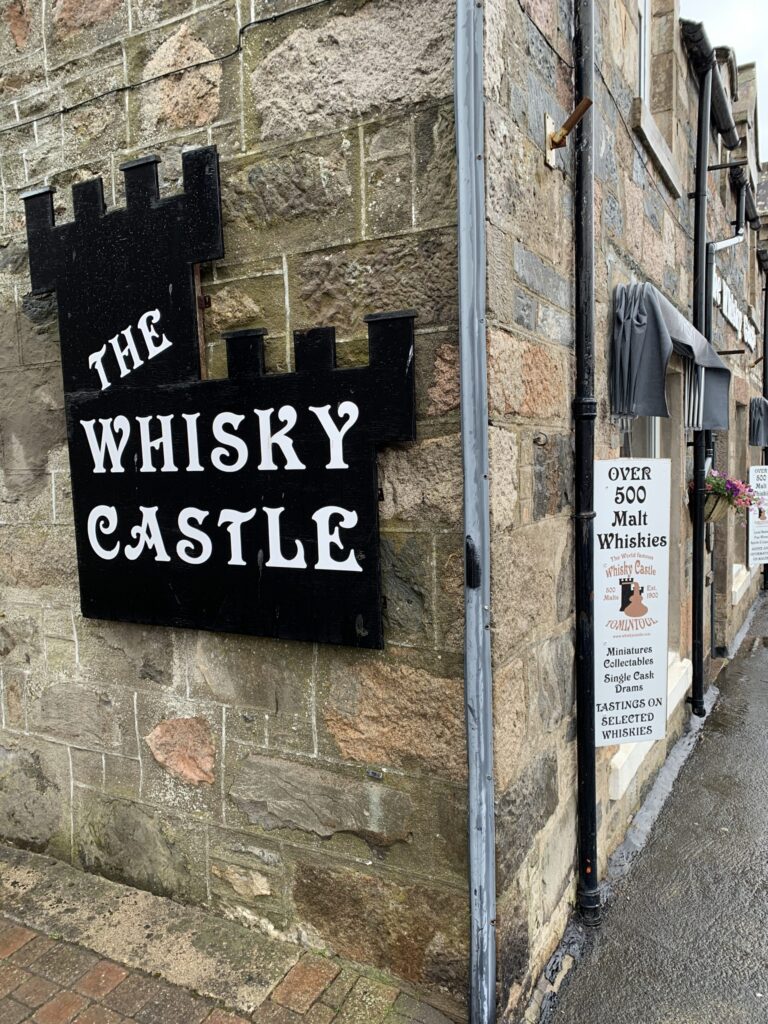 We settled into a small hotel nearby attached to a pub with an outsized scotch collection. Amber and I had a lovely evening playing games, reading, and sipping the good stuff in comfortable chairs while our children slept in the room across the hall.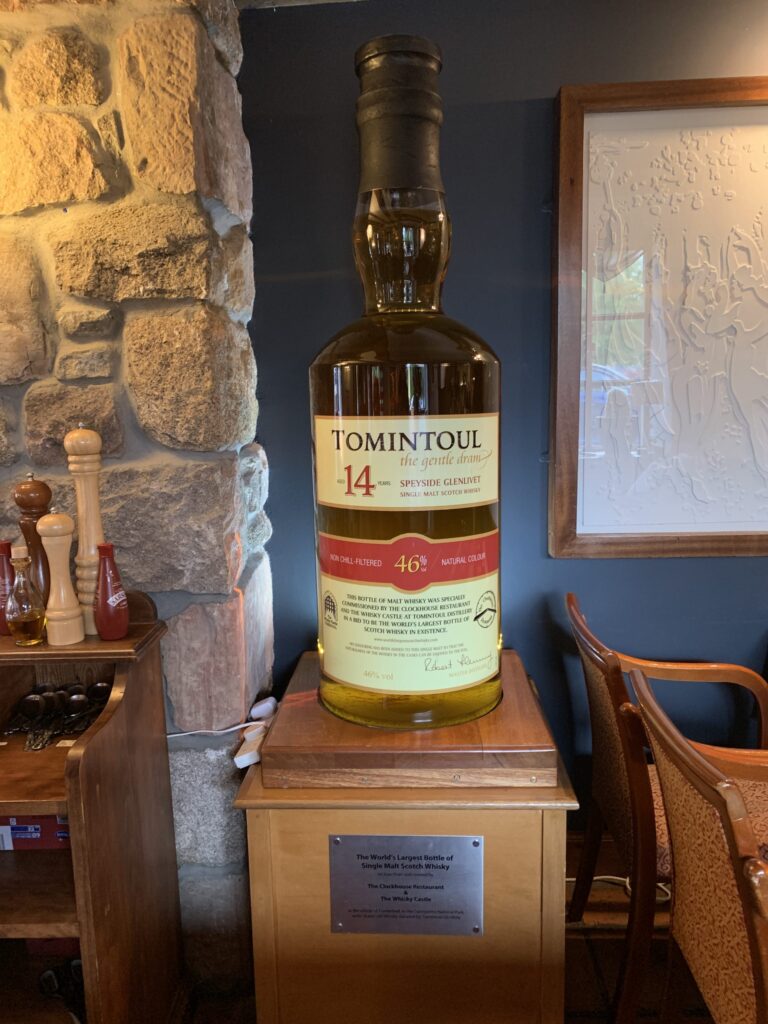 Cairngorms National Park
Our drive took us through the central part of Scotland, which is largely occupied by Cairngorms National Park. There we got to introduce the kids to some of Scotland's lovely scenery. Along one stretch we passed by massive fields of heather. Amber pulled the car over, and we all got out and flopped down on the springy plants.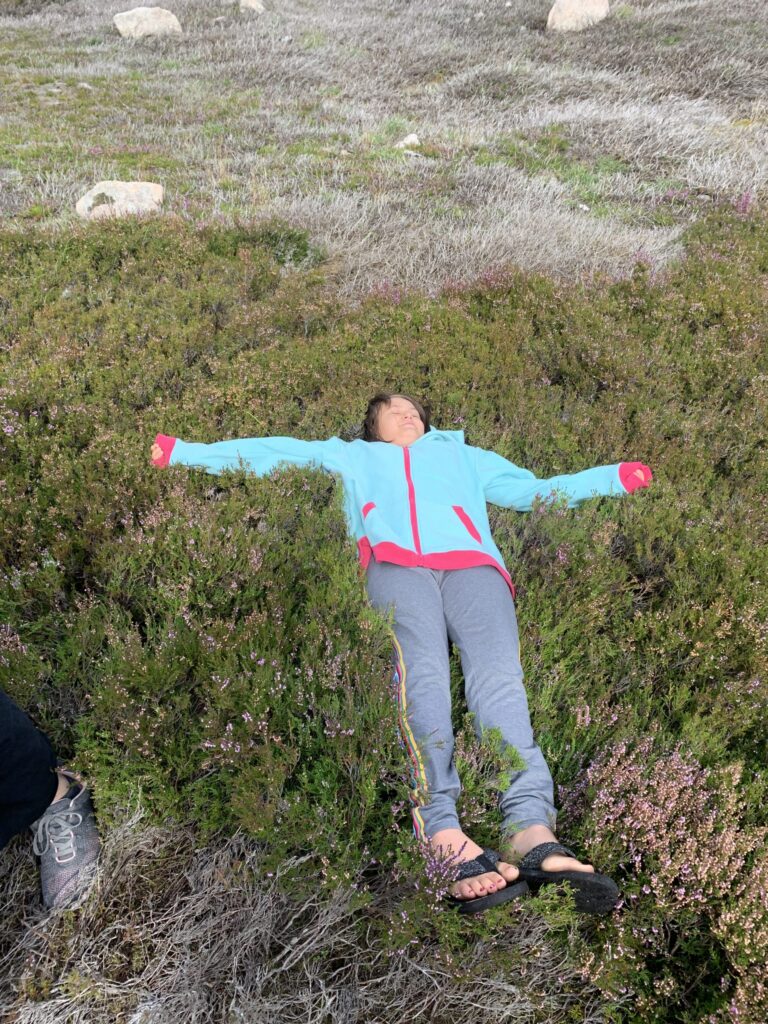 The kids and I trotted up a nearby hill. I was a little ways away when the kids started eagerly calling me over. In a gravely spot, huddled up against the blustery cool, was a toad.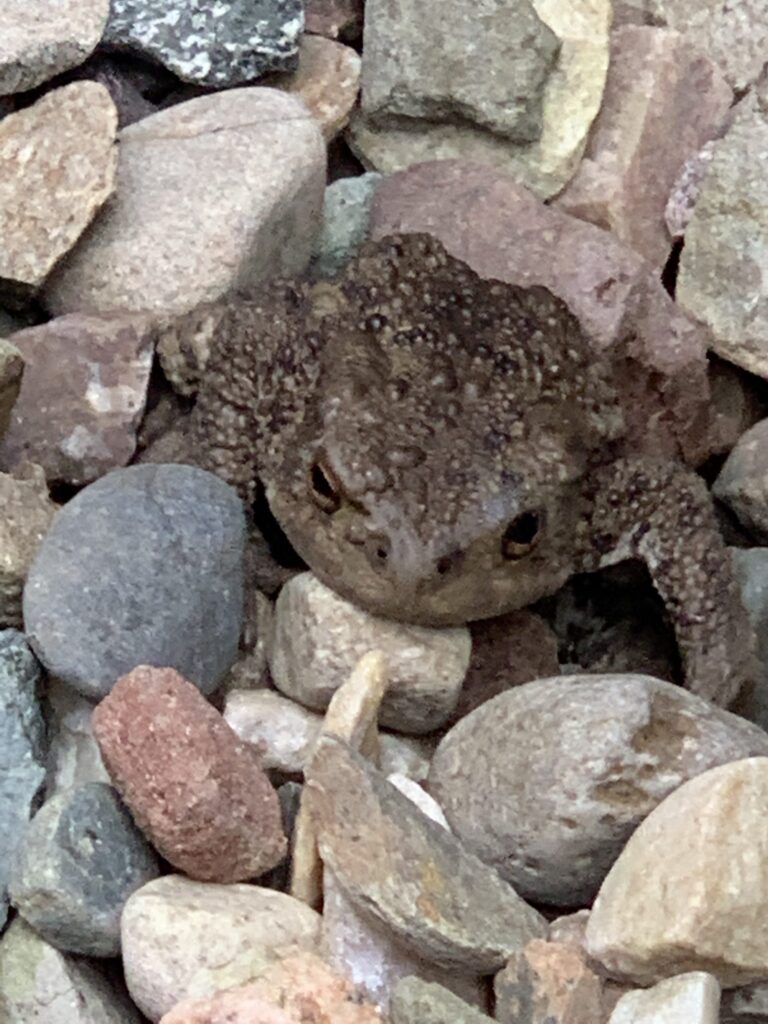 Scotland was a lovely break, and I brought home a wonderful collection of scotches to replace what I'd built up over years back in Portland. We loved Scotland, and I'm sure we'll be back.