As mentioned previously, Three Kings Day (aka Dia de los Reyes) closes out the holiday season on January 6th. Traditionally it was more the center of gift-giving, though this year we did most of our gifts on Christmas.
The Cake
A common part of Three Kings Day is the king cake. This is a bready pastry, often halved and filled with cream. A little king figure is hidden within, and whoever finds it has to buy the cake next year. 2020 king cake's on Cora y'all!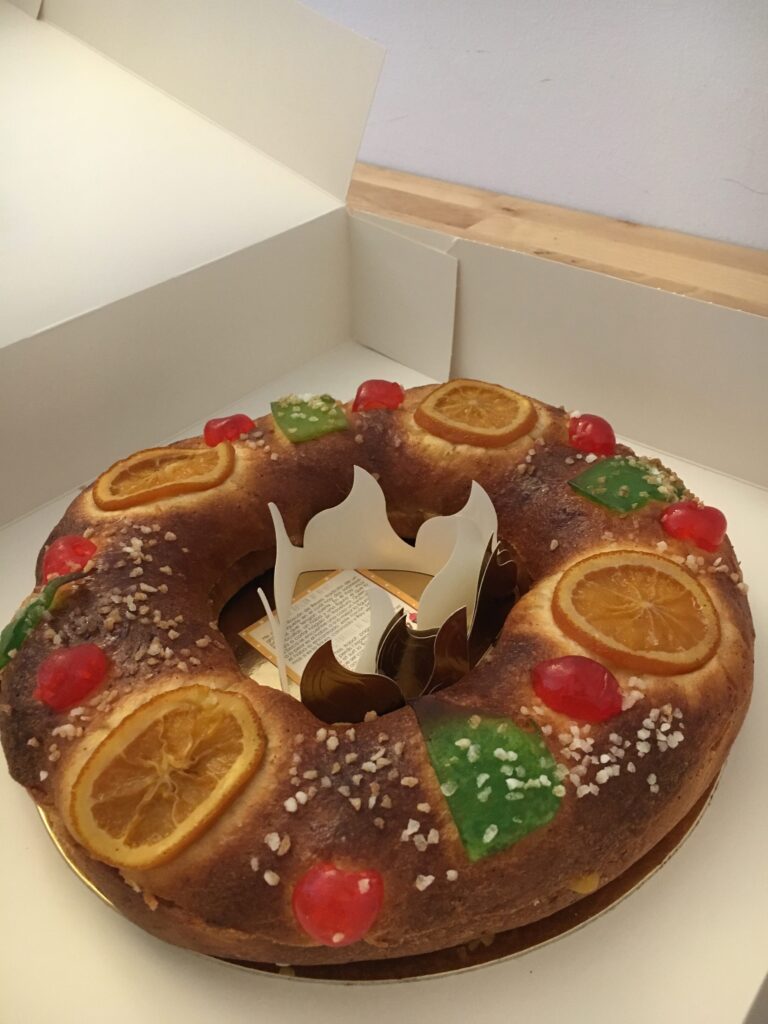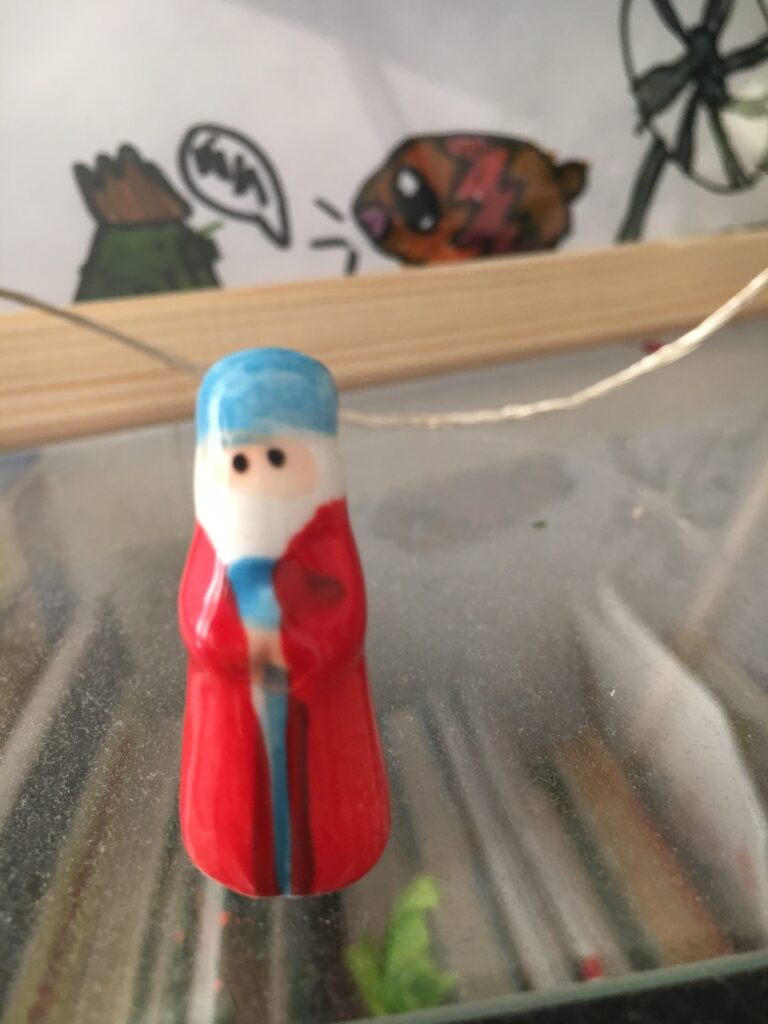 The Parade
In Barcelona January 5th is a major city celebration, with the Kings arriving in the harbor, then making their way through town to a parade in the evening. Overnight they then bring the presents to kids (except in our house, where Mom and Day buy the presents, and the kids know well and true who to thank!)
While we didn't catch the Kings earlier in the day, we made it to the evening parade. We got there uncharacteristically early, and even so the kids had to wend their way through the crowd to perch at the front where they could actually see. I'm not sure that Amber got that good of a view, but fortunately the spectacle was large, loud, and often tall.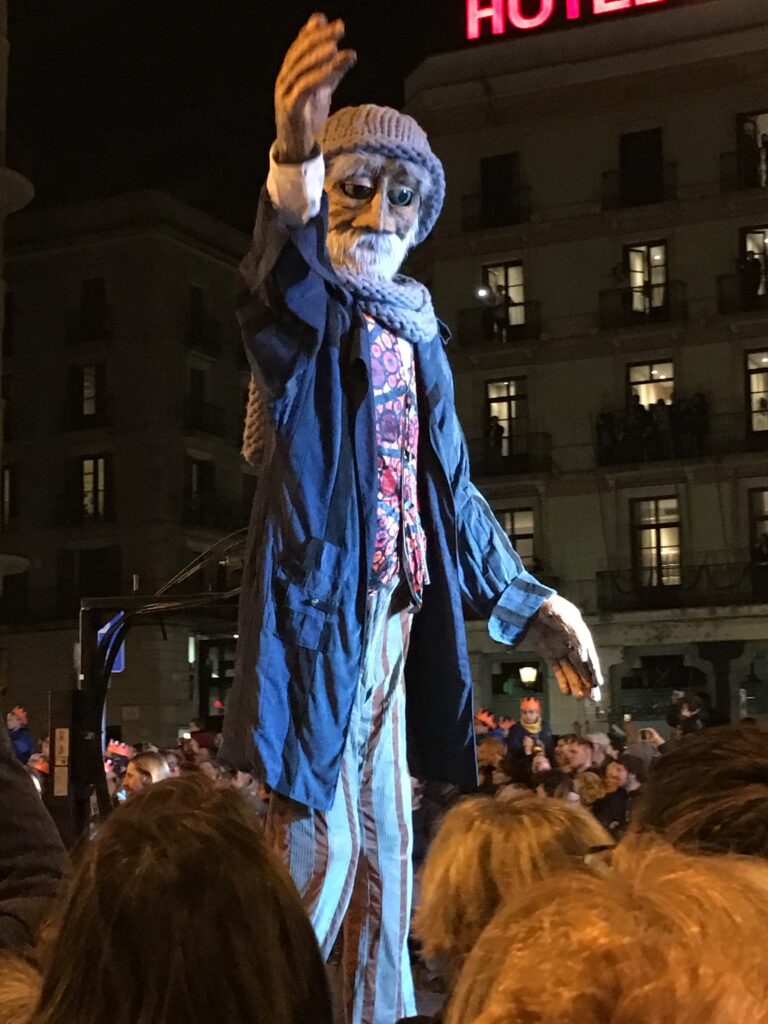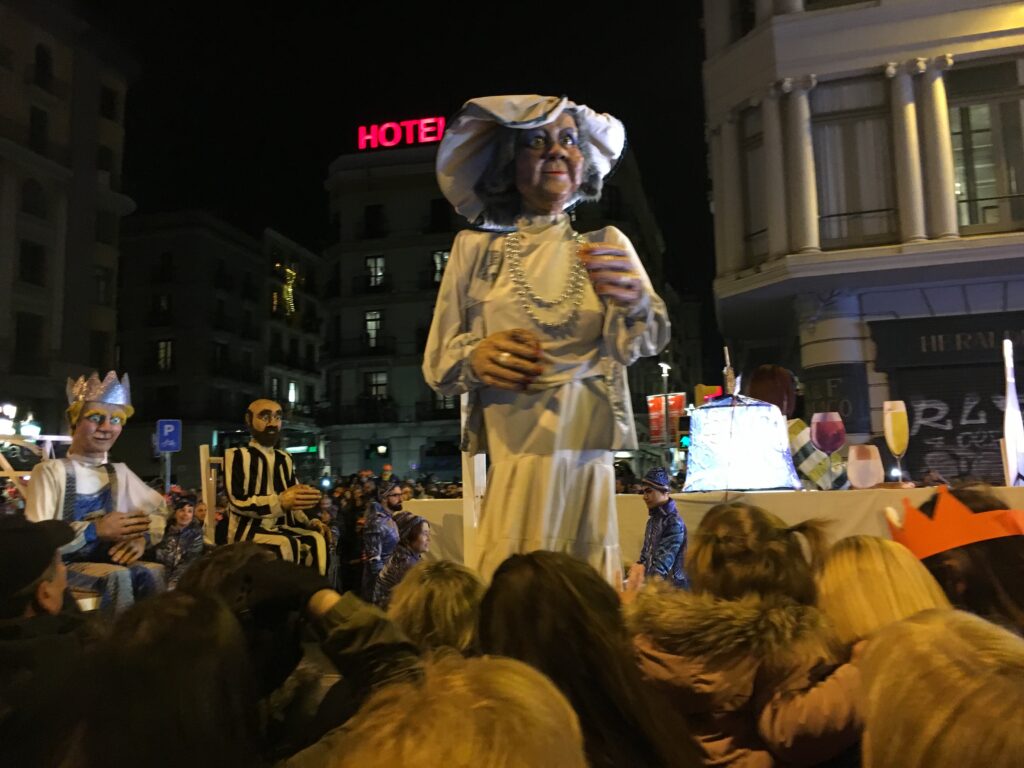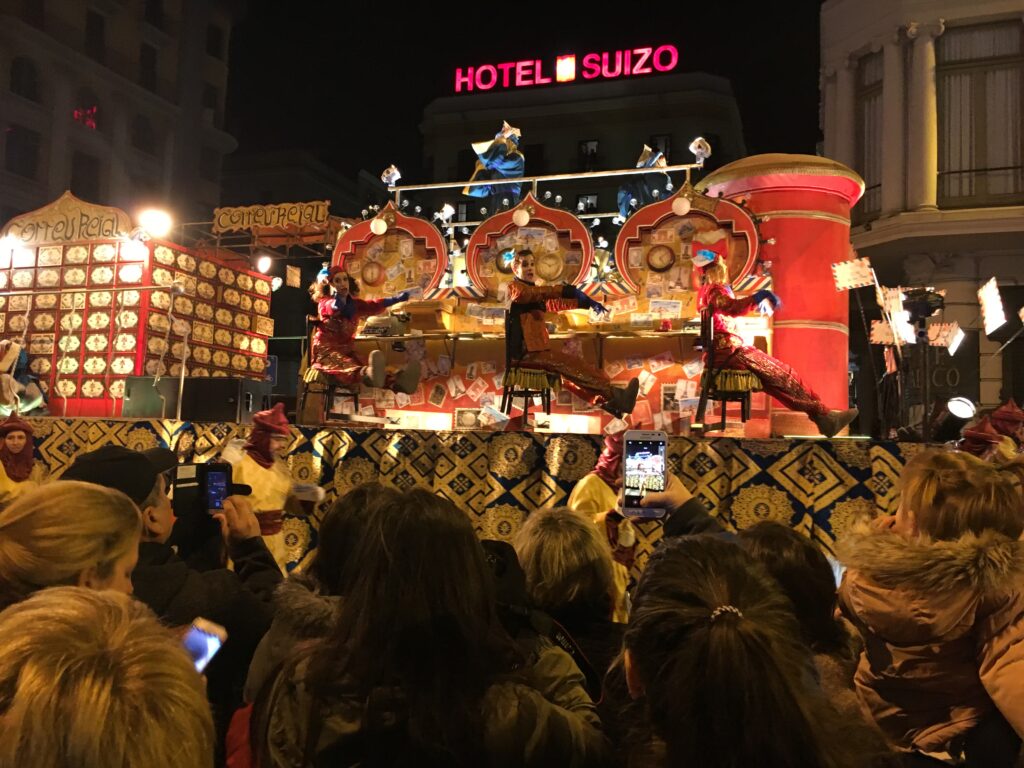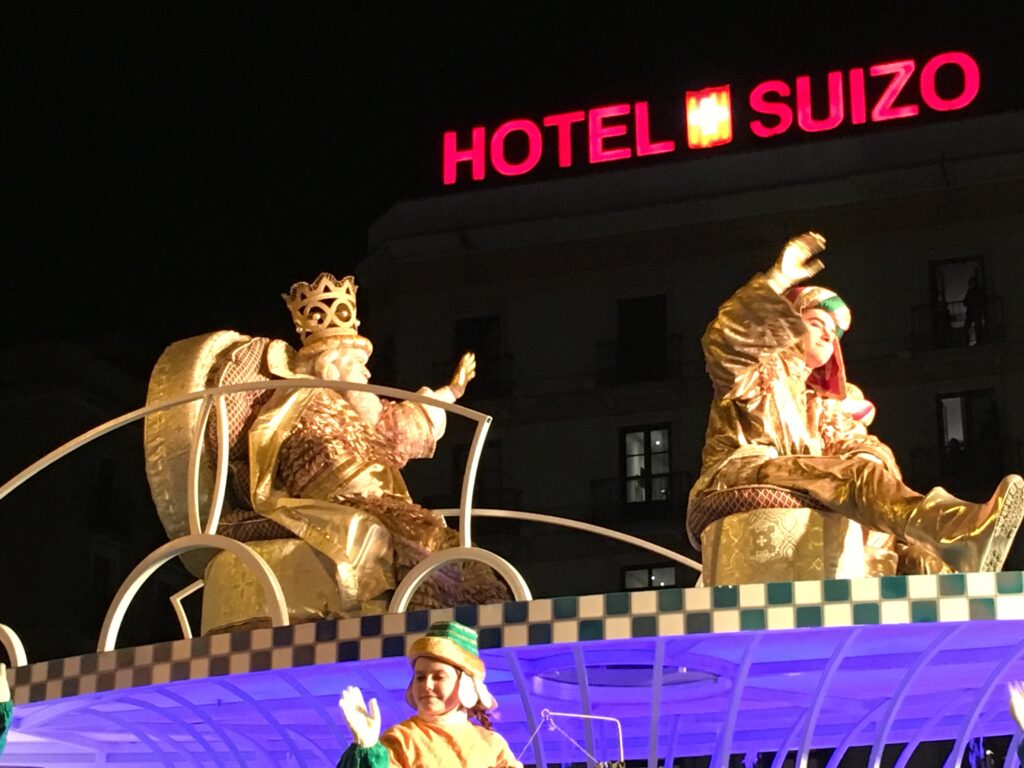 There was a ton of music and dancing as well. Quite the spectacle!
The parade apparently ended with huge amounts of candy being thrown from the final floats. I say apparently because we'd already slipped off a little before that when the kids declared they were done. The dense pack of people was a little much on their hungry tummies.
The Pho
In solid Clark fashion, we used the outing to try a restaurant we'd had an eye on–a Vietnamese place. We'd visited a few others in search of decent pho and fallen short. But at last Bun Bo Vietnam filled our bellies with the noodley goodness we craved.
Don't get me wrong, I'm thoroughly enjoying Spanish food, but pho ranks near the top for the kids. Often back in Portland the kids would ask to go out, and their top choices were either McDonalds (eek) or pho. So finding somewhere to replace that soup-shaped hole in our hearts was a critical moment.
Overall these first holidays in Spain were a success. We found ways to keep our most important traditions, while trying new things on for size. I'm looking forward to the even deeper chances this next year will bring!