Being the family that we are, we've all been looking forward to the food in Barcelona. I mean, Cora asked for salami and green olives for her second birthday party. This part of the world aligns very well with our family palette.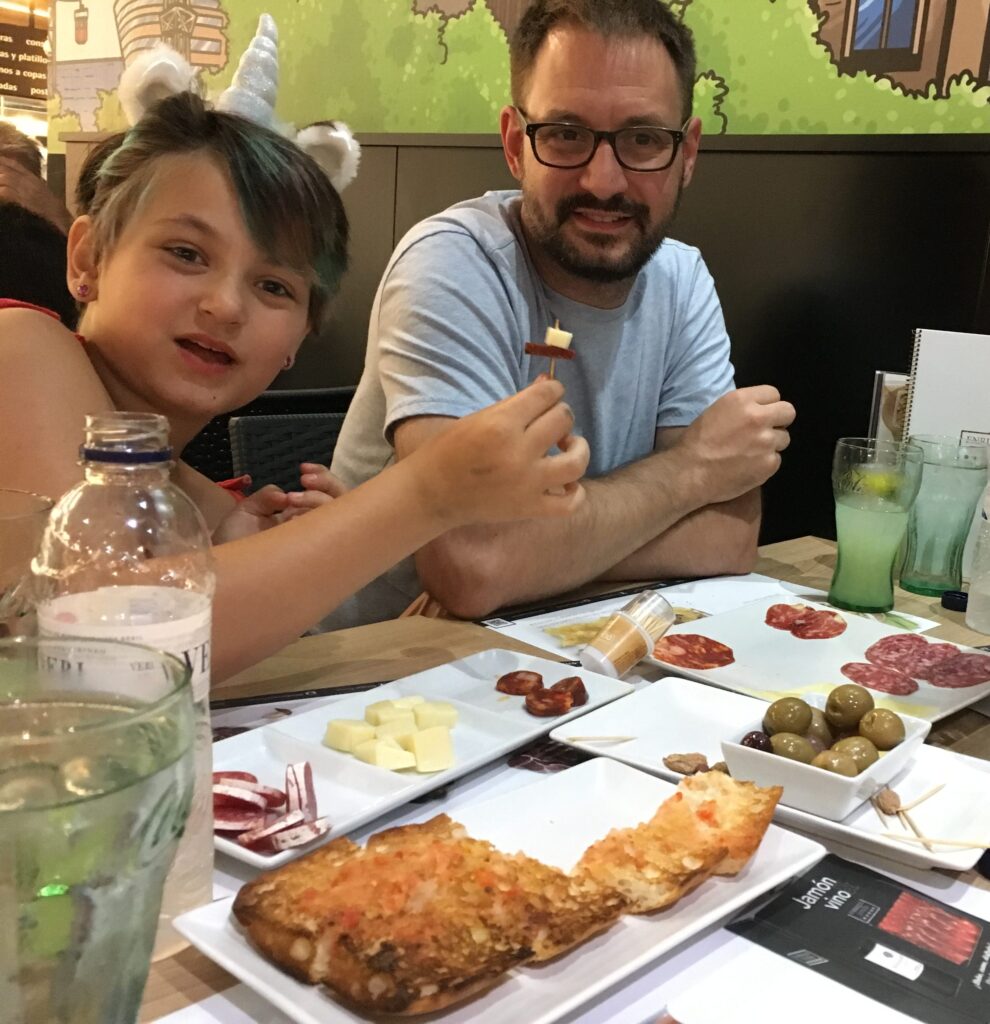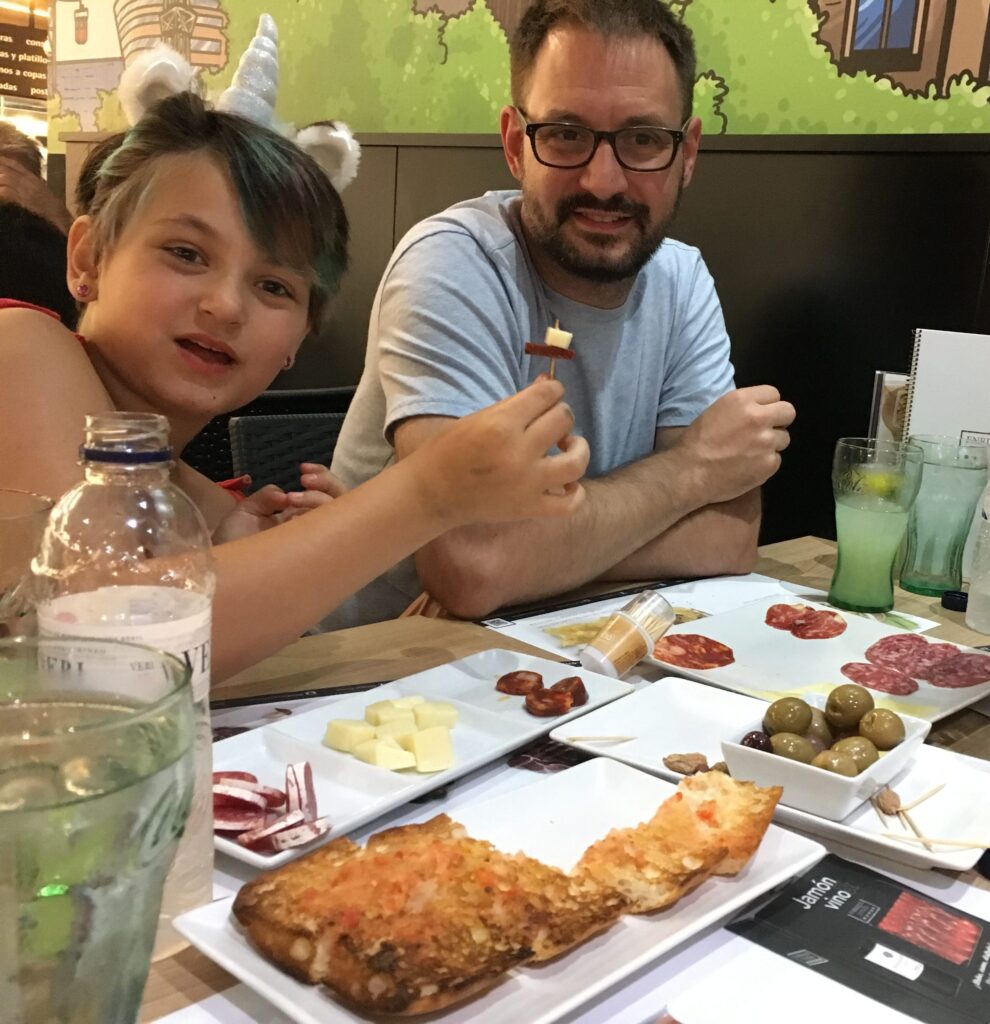 We reached Barcelona in the middle of the day and immediately we didn't have a US->European power adapter for Amber's CPAP. Oops! Fortunately, a shopping mall, Glòries, was in walking distance of the hostel. So our first expedition was a Spanish mall. 😂 A mall is a mall, and although plenty of the brands were unfamiliar, it gave the whole family a sense of familiarity.
Why is this in a blog about food in Barcelona, you might ask?
The lower level houses a space called El Mercat. It's filled with small shops and stalls with higher-end food products. We stopped at Enrique Tomás for jamón, chorizo, olives, and lemon Fanta (which the children are obsessing over). It hit the spot and covered it in salty, cured goodness.
Friday we viewed our first flat on Avinguda Diagonal (more on flat hunting in Barcelona soon…. you know, once we've found one!) Obviously the effort left us hungry, and in the whole week we hadn't yet sampled that Spanish mainstay: paella.
A quick search nearby turned up ARTEspañol. I don't know whether it's particularly authentic–felt a little touristy, lots of bull fighting decor–but wow was it the meal we needed at that moment.
They had kid-sized paellas with chicken that after minor prompting the children inhaled. Amber and I split a larger paella with chorizo and pork ribs. The richness of the rice, that lovely crispness. Yum.
I look forward to trying a seafood option next time. I've also had the Valencia (rabbit, snail, and chicken) recommended by my cousin Hannah. Clearly, there's more paella in our future, and the future is bright!
I've heard lunch is often the big meal of the day here, and that's been working well for the family in the July heat. Thursday we set out to visit New Relic's office in Eixample, but first we needed lunch. Along the way to the Metro we'd spotted a restaurant with signs reading "Burger Bar."
Personally I've found hamburgers to be a hit or miss when traveling in Europe. By the same token, much of that experience was a couple decades ago (eek!) in the UK. When Amber suggested we try lunch at this Burger Bar, I agreed with reservations in my heart.
My concerns proved unfounded. The place, actually called Shaka & Shack, had nice juicy burgers alongside small portions of thick fries. To my delight, mayo and ketchup were both offered with these fries. Apparently Amber didn't know my deep love for mayo and fries, probably from my time visiting Belgium. So good.
The staff was friendly and helpful. All around I'd go again, and given the proximity to the hostel it seems very likely to happen.
Wonder when the cease and desist from a similarly named large burger chains in the States is coming, or if this corner of Barcelona is distant enough to avoid the litiginous corporate eye. 😰
More to Come
This first week we've mostly explored with a focus on finding a flat. All the walking, figuring out transit, etc. has stretched the family's energy. By the time we need food, dining out or searching for cool places has been out of the question. As we settle in more, expect more Eating in Barcelona reports!